Many manufacturers now have performance divisions and packs; the Special Tuning department started upgrading to sport spec 50 years ago
It's increasingly common for manufacturers to have performance divisions — think Audi Sport, Cupra or Hyundai N — making performance models and 'competition packs'.
One of their forerunners was the Special Tuning department of British Motor Corporation (BMC) and then British Leyland, although this sold racing-influenced upgrades rather than its own series-production models.
BMC had a successful racing outfit in the Competitions department, but it wasn't welcoming towards owners of its road cars trying to replicate its exploits through modification. In 1963, however, it saw the potential in commercialising such adventures and set up Special Tuning at its Abingdon facility. Early cars for which official upgrades were available included the Mini Cooper, Austin-Healey Sprite and MG A.
The department proved popular with enthusiasts, so it was retained after BMC merged into British Leyland in 1968 and after the Competitions department was shut in 1970. Its offerings ranged from bolt-on kits tor modest improvements to the preparation of works-standard rally and racing cars for private owners.
In December 1970, Autocar travelled to Abingdon to sample five of its latest modified products: a Morris 1800, a Maxi 1500, a Mini 1275GT, a Mini Clubman and an MG Midget.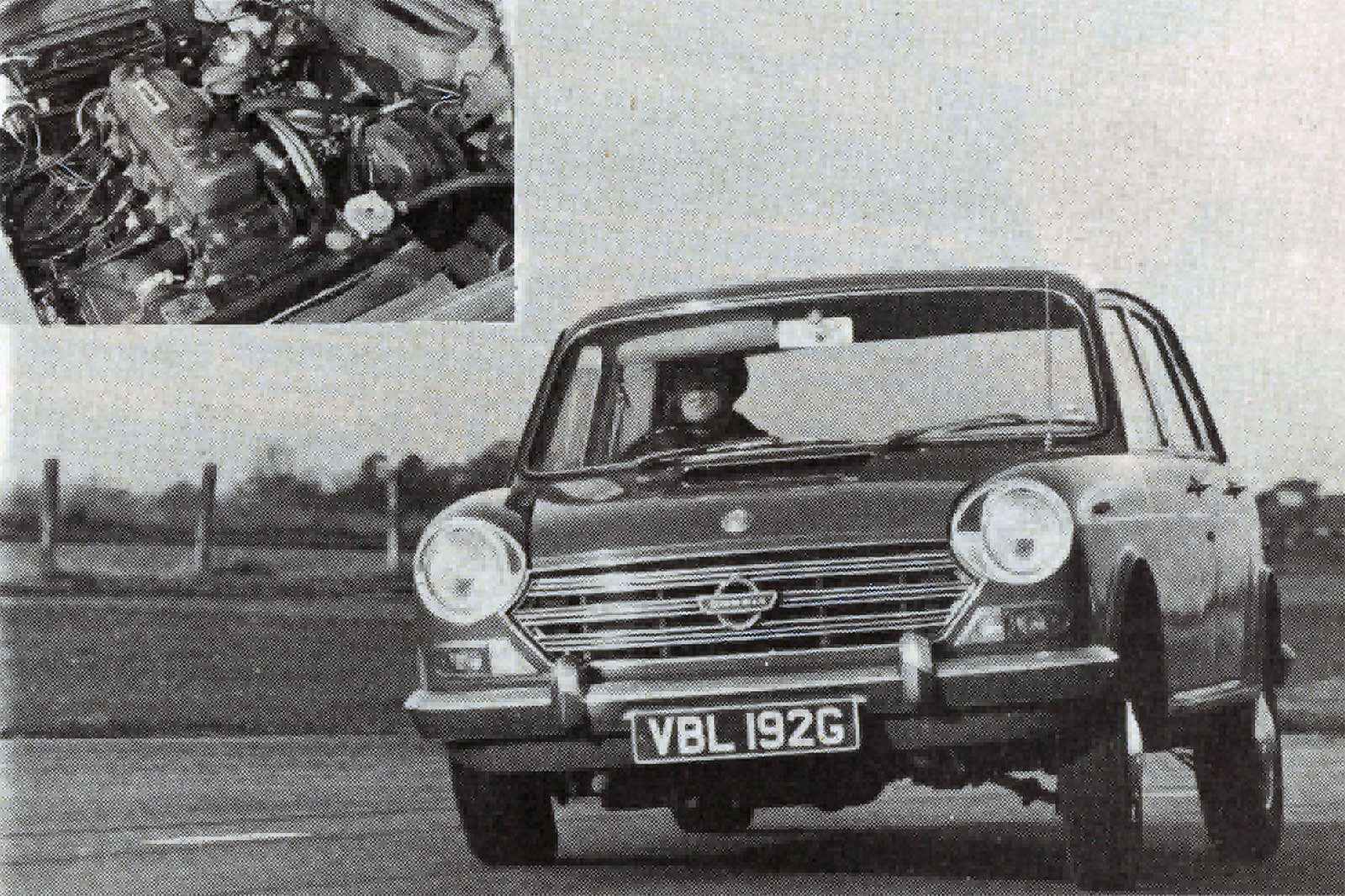 Although Special Tuning had produced some "very hairy" 1800s, beyond even rally standard, the car we tried was mildly tuned, with a twin-carburettor application and a new exhaust system, boosting it by 5bhp. This cost £43 (about £660 today). 
The conversion proved not to be overly noticeable, although Autocar's testers did find the car to be "more lively" and concluded that the conversion was "a worthwhile investment for anyone who finds the Morris at all sluggish, for it is cheap, easy to fit and costs little in terms of fuel consumption and flexibility".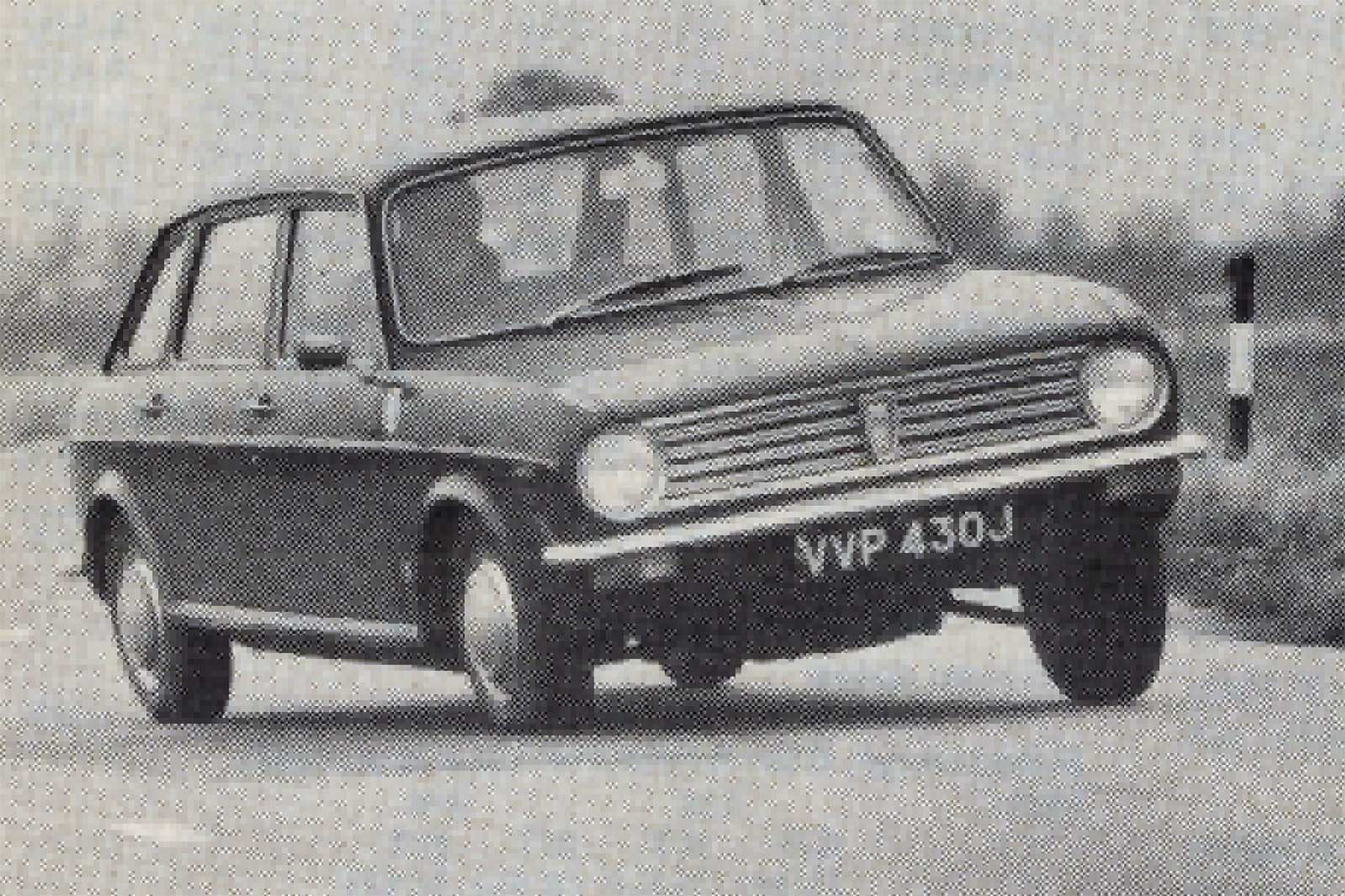 The Maxi also had a twin-carb and new exhaust job, but with better results: a 12% increase in power across the rev range. This cut its 0-80mph time by 12 seconds and gave "a small but consistent gain in flexibility in the gears". Essentially, it brought the 1500 up to the standard of the 1800 with less spectacular results but also for less cash.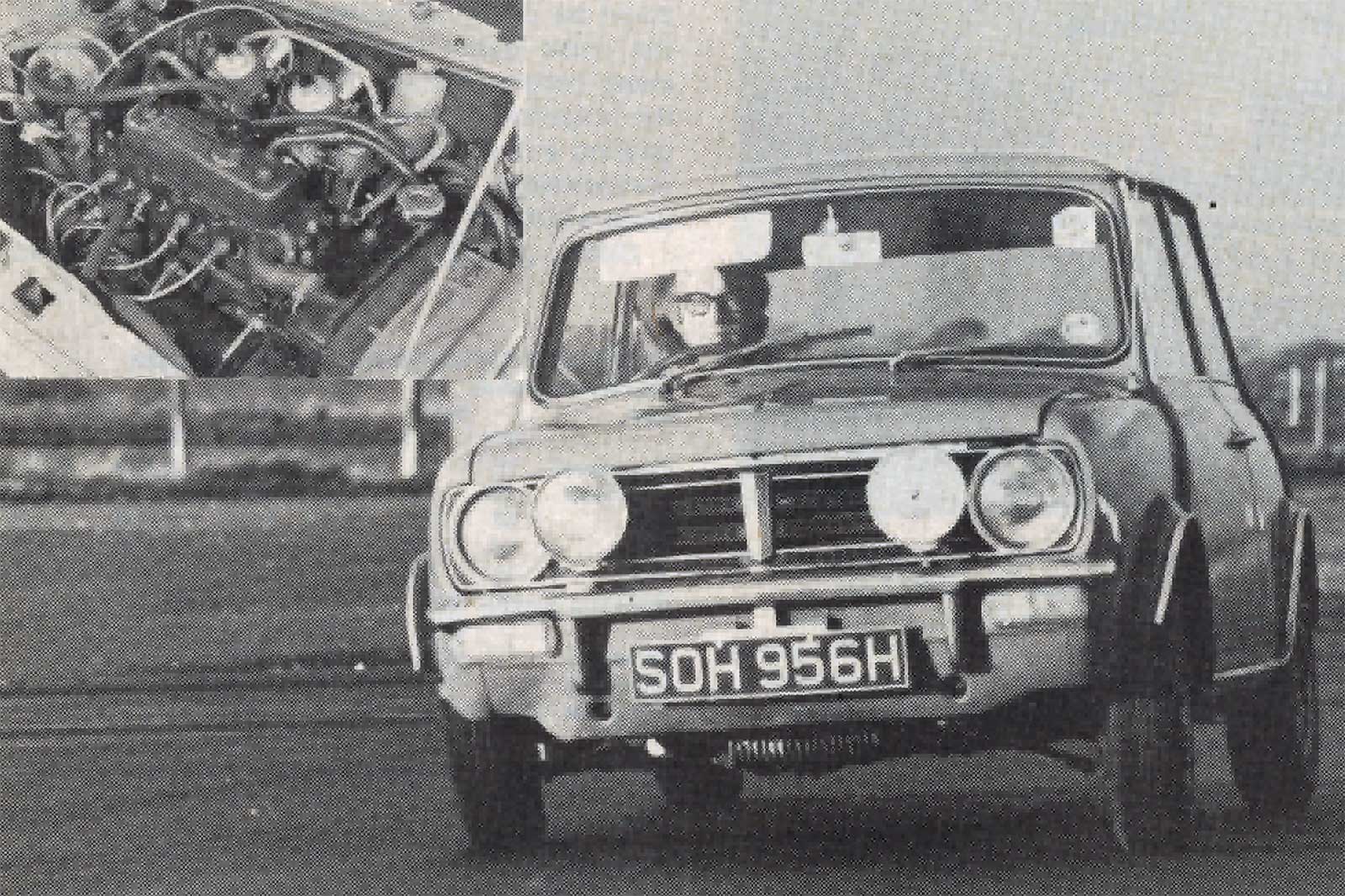 Special Tuning had well over 200 parts in its catalogue for the Mini. The 1275GT we tested had "a good many of the choicer ones". Its engine had been extensively worked on, gaining two extra cylinder head studs, as standard on the Cooper S's engine, and that unit's valve gear. In addition, there was a polished cylinder head and oversized pistons, twin carburettors, lightweight tappets, lightweight flywheel and competition clutch, and a close-ratio gear cluster and improved final drive.
On the suspension side, competition-rated Hydrolastic units had been fitted at the front, with progressive-rate bump stops at both ends.
"The moment the engine started, it was obvious that this was something very different," we said. "Response was crisp and instant in true competition style, yet the car could be pulled away from rest without a great deal of trouble. Thanks to the mild cam, there was no suggestion of a sudden wild surge in engine output, although the unit was clearly happier above about 2000rpm.
"Clear of built-up areas, the car certainly gave the impression of electrifying performance, as different from the standard 1275GT as one could imagine.
"Roadholding on the fat Dunlop tyres was very good indeed and handling felt very much like that of the Cooper S with, if possible, a sharper response. It was possible to induce rather too much understeer for comfort if lots of power was used, but generally the car felt very safe."
However, we pointed out, "the ride was extremely harsh and, over poor surfaces, the tendency was to progress from bump to bump in a series of leaps".
When Special Tuning say that gears are lose-ratio, they really mean it. For example, first gear has a ratio of 2.54, contrasting the standard 3.30.
"The very high bottom gear gives a good idea of why gentle persuasion was needed at very low speeds. Higher up the scale, however, the closeness of the ratios really enabled the driver to find exactly the right gear for the needs of the moment, with little risk of over-revving when changing down."
And so we concluded: "In many ways, this was a quite remarkable little car. It was noisy and not all that comfortable, but its performance was extremely good and it was quite easy to drive. And the beauty of Special Tuning is that you can pick and choose, opting, for instance, for a softer ride and higher final drive gearing if you wish."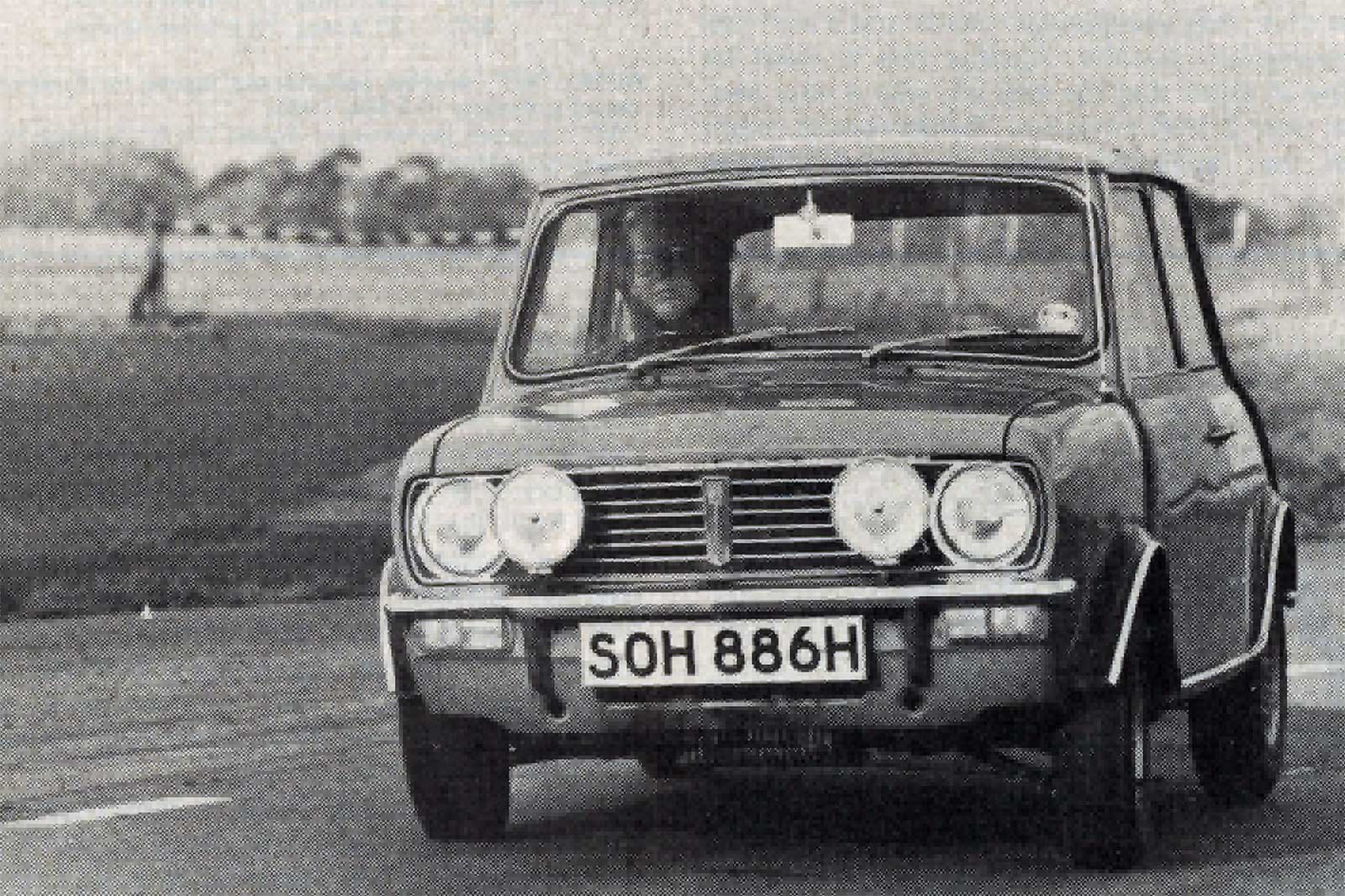 The Clubman was also extensively worked on, with a full-race head and camshaft to give 90bhp. It was "a sheer delight to drive".
We said: "There was considerable difficulty in making a good start without losing revs. Then again, the low final drive meant that the first two up-changes came in rapid succession, slowing the 0-60 mph time to a mere 11.9sec. And through the gears, it became obvious that top-end performance was impressive.
"The other thing which greatly impressed us about this Clubman was the handling. It was not supposed to boast very much in the way of suspension modifications — the same as the 1275GT but without the Hydrolastic units. Nevertheless, it seemed to understeer a great deal less than the bigger-engined car.
"On first acquaintance, it felt positively twitchy and very tail-happy, but in time this feeling gave way to confidence that the car was simply doing everything that was asked of it, very quickly indeed. Clearly, this sort of conversion, at a cost of over £300 (£4602) for the engine parts alone, appeals only to the sort of man who is interested in serious competition, but it was still tractable enough to be driven on the road by a driver of sufficient skill."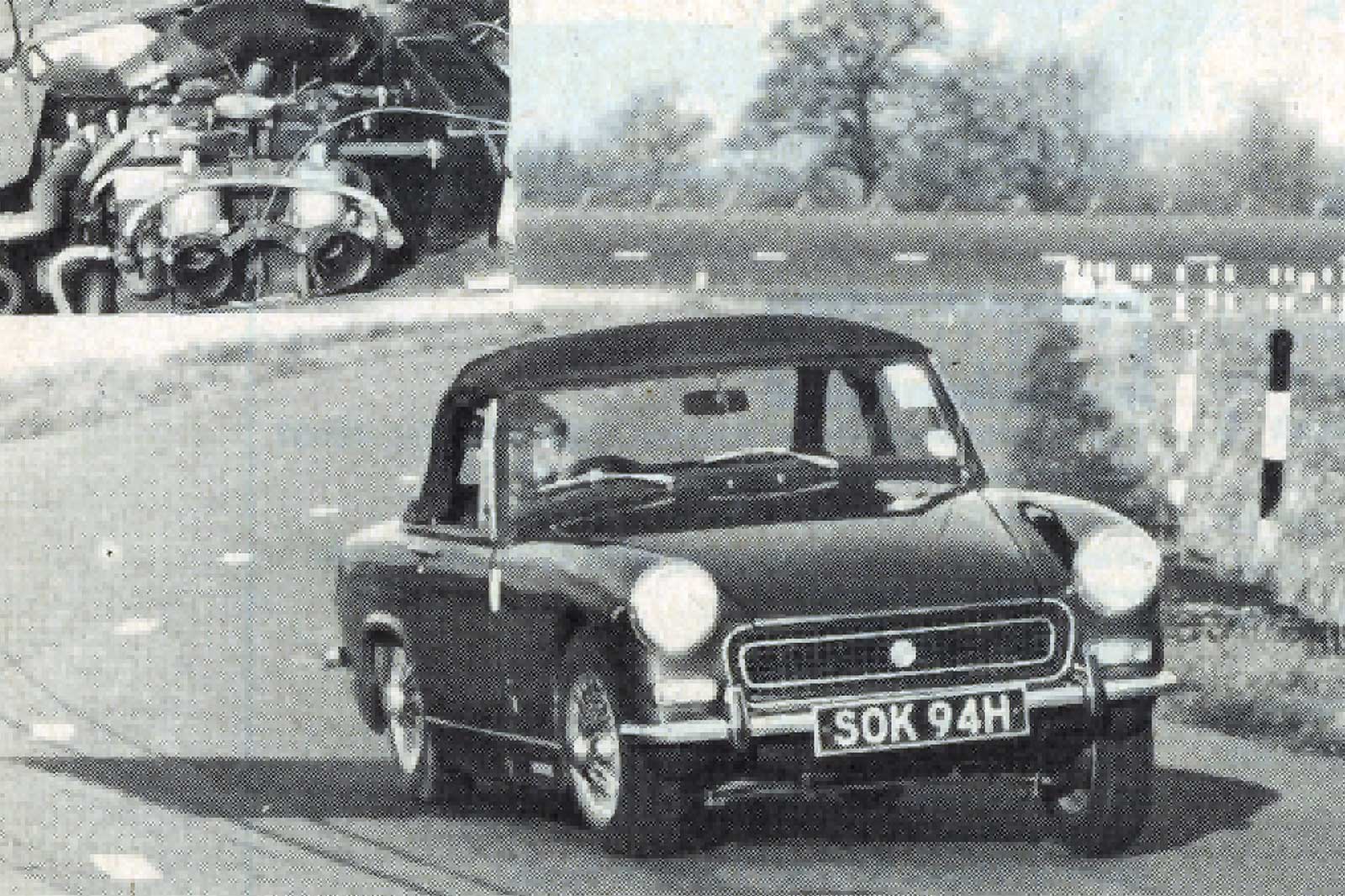 As for the Midget, we said: "Whether the A-series engine is athwartships in a Mini or conventionally mounted in a Midget, it is equally amenable to the attention of Special Tuning.
"Our test Midget had some £200 [£3068] worth of engine tuning, although the rest of the car had been left pretty well alone, with standard transmission and suspension. Uprated front brake pads were the only change to match the increased output of the modified engine.
"On the open road the performance was nothing short of exhilarating, although again the noise level was high enough to become wearing after an hour or so of really hard driving.
"With standard gearing and a driveline slightly prone to snatch, it proved impossible to obtain figures in third and top gears from really low speeds.
"Clean results could only be taken from 20mph in third gear, and from 40mph in top, but even then, the figures show the modified car to lag well behind the standard one for another 10mph, after which everything starts to happen with a vengeance.
"Even the basic Midget is a power-handling car; the extra stability and cornering power with the throttle open is very obvious. In the Special Tuning Midget, it is more obvious still; the chosen line can be altered to a considerable extent simply by shifting the right foot a little.
"On the limit, there is considerable understeer, and it is quite possible (as the heading picture shows) to keep the inside front wheel clear of the ground through a long corner. The test car proved very convincingly that the Midget takes well even to extreme tuning of this kind. This conversion greatly enhanced the sporting character of the car without any serious snags arising: even the fuel consumption stayed within very reasonable bounds."
Special Tuning was rebranded as Leyland ST in 1974 and stepped up its motorsport efforts, taking the Triumph TR7 rallying. In 1981, it moved out of Abingdon and became BL Motorsport. Focus then shifted to racing the Rover SD1 and rallying the MG Metro 6R4, but things didn't always go swimmingly and the department finally closed its doors in 1984.